Welcome to 2020!
I hope you all had a wonderful break over the holiday period,
and are well-rested and refreshed, ready to jump in
and set this year's goals and targets which, upon achieving,
will ensure your greater success; such as "boost productivity",
and "tackle that "too-hard" basket". 
Hot Topics Covered This Month:
Newsletter Subscriptions
I encourage you all to share my newsletter with anyone and everyone you think would benefit from it.
Read on to see how you can WIN some time with me, by helping me to raise awareness, share knowledge, and help others succeed through my newsletter!
Habits That Help You Be Successful
Our main topic this month is "Habits That Help You Be Successful".
We'll be talking about ways to plan and manage your time better, how exercise won't actually waste time, but rather, make your time more productive, and how "burning the candle at both ends" can actually have a major impact on your productivity.
Social Media
Finally, I share with you my GoogleMyBusiness statistics, to show you how under-utilised social media outlets, such as GoogleMyBusiness, are actually highly effective, and should most certainly be, or become, a part of your businesses' social media toolkit.
____________________________________
Monthly Newsletter Subscriptions
Help me gain more subscribers, and you could WIN
a discount off your next coaching session!
I try not to be one of "those" business people who go on and on about their fantastic newsletter and hounds their clients until they're on the list. However, I do believe mine is worth subscribing to.
Why? Here are 3 reasons why my newsletters are worthy of your time:
1. Different content each month
You're not getting the same, boring, generic email month after month. I make sure the topics change and are not repeated within a short time frame;
2. The information is actually helpful
I publish information that relates to New Zealand businesses and real scenarios/challenges/problems they may have – as well as useful updates, such as changes made to Payroll, GST, and so on;
3. Full, well-written articles 
There's a lot of time spent on creating quality content and proofreading of this content to try and eliminate as many errors as humanly possible, to make for easy to read and understand, relatable, and relevant content, specifically tailored to my clientele.
Please help me by heading to my Facebook page and liking and sharing the post calling for new subscribers. Then, please comment on the post that you have done so, and you'll go in the draw for a discount off your next coaching session.
It's that easy!
If you have any questions, queries, complaints, or suggestions for the newsletter, please let me know! And, if you have a topic you'd like covered, I'd love to hear from you!
The picture below shows the Facebook post to look out for. Although the image states to visit my blog to sign up, you can also signup via my Facebook page by clicking the "Newsletter Signup" button, which is located on the left-hand side of the main page.
This is the picture to watch out for on my Facebook page!
To go into the draw to WIN some time with me, simply click on the image above, and:
1. "Like" my page;
2. "Share" the post which features this image;
3. "Comment" on the post to say you have completed steps 1 and 2;
4. AND, for additional entries, if anyone you know subscribes via seeing your shared post,
get them to also comment and tag you in the original post, with:
"Subscribed! Thanks to @[yourFacebookname]".
To subscribe, there are two options:
1. Click the "Newsletter Signup" button on the left-hand side of my Facebook page or;
2. Go to the signup page via the
main blog page
on my website by clicking the image below.
____________________________________
Habits That Help
Do you want 2020 to be "THE" year for you, and your business?
Here's a great head start – read on to find out which habits,
actually, increase your chances of being [more] successful.
Positive habits have been credited by entrepreneurs and business people around the world as key to their success, including Oprah Winfrey, Richard Branson, Elon Musk, and Richard Conway.
Habits do take time and effort to form, but one way towards achieving new, healthier habits is to form micro-habits. Micro-habits create a "cue" for the bigger/overall habit you're striving towards to respond to.
Micro-habits include things like switching eating ice-cream for frozen berries, or breaking the habit into smaller tasks; for example, if you want to form a habit to attend the gym every day, break this down by starting off simply swiping your card at the gym each day, and work up to actually going into the gym and working out.
5 Habits To Help You Become More Successful
1. Prioritisation
Richard Conway, CEO of Pure SEO, promotes this habit as one of his best work habits, "Every day I look at what I need to accomplish and I choose the hardest/most painful thing I need to do, and I do it first thing. After that, everything else seems much easier." In fact, teacher's tried to teach us this back in College, by advising us to complete the longest/hardest part of exams first to ensure we maximise our allowed time.
Key takeaway: Your first task at work should be to create a to-do list, with number one being the hardest/longest/most painful job. 
2. Delegation
Michele Wilson, co-founder and Chief Executive of I Am Eva, and Frankie Apothecary, credits delegation as part of her ability to successfully run two companies, "I've trialled the 60-hour working week, the late nights and working on weekends, but [now] I work approximately 30-hours-a-week. It might not seem a lot for a chief executive of two companies but I have found that I am more than twice as productive, and my businesses are more successful if I follow the following habits. My months, weeks and days are all meticulously planned out with tasks that will achieve goals. I delegate a lot of my workload … not a minute is wasted."
Key takeaway: Don't feel bad when you delegate! It's much smarter to have someone with better skills, or more time, to do a job for you than to pile too much onto your plate. 
3. Hobbies 
Having hobbies not only helps your happiness and skill levels, but they are also a great way to strike up conversations and find similar interests in networking situations.
Key takeaway: Get a hobby! And/or start talking about your current hobbies – yes, in work situations – you'll find conversations much easier to start. 
4. Ignore The Haters
The biggest hater is your self-doubt, amplified by the negative naysayers. Yes, it's easier said than done but to truly achieve success you need to learn to ignore the haters, including your own self-doubt and believe in yourself.
Using positive self-affirmations, setting goals and targets so you can see what you're achieving as you achieve it, and reminding yourself of how far you have come, will all help with this.
Another thing is to stay motivated – don't let yourself give up based on a couple of negative comments. You can help yourself stay motivated by listening to motivational speeches, such as these; writing down 20-reasons why you started your business; reading other's stories about how they overcame adversity; and, breaking down your big goals into smaller, easier, and quicker to achieve goals, so you can see your achievement towards your end-goal sooner.
Key takeaway: You CAN do it! Remember: It's not where you've been, it's where you're headed. 
5. Time Management
The best habit towards achieving success is managing your time well, as has been proven by successful entrepreneurs like Elon Musk, CEO of Tesla and SpaceX, who is obsessed with time management – he blocks out his day in five-minute slots, and it's this level of detail which ensures his time is managed well.
There are many great tools to help you achieve better time management, such as apps like Freedom which block social media and other distracting websites during your allocated work time, or Hello Focus which helps you set, allocate, and focus on tasks; the 80-20 rule, where you focus on the 20% of tasks which provide 80% of your income and lessening time spent on other tasks; delegating; and, learning to say no.
Key takeaway: Write, and stick to, to-do lists and time management plans. If you aren't very good at this, take a look at investing in an app to help. 
____________________________________
Google – My Business
Below is information about this service, and my most recent
Google – My Business statistics, so you can see
why it should be part of your social media toolkit, too. 
What is Google – My Business?
Google explains their My Business service as,
"… a free and easy-to-use tool for businesses and organizations to manage their online presence across Google, including Search and Maps. … you can help customers find your business and tell them your story."
Does It Cost Anything?
No; it's 100% free.
Is It Easy to Use?
Absolutely! With a simple, easy to understand dashboard, you can select what you'd like to do, such as creating a post to share with customers, adding photos, or adding/updating your business location(s).
Is It Worth My Time Investment To Implement and Upkeep?
Yes! Look at my statistics below, which show how many people used Google to find my business, who either wouldn't have found me or would've found lack-luster information, excluding things like my location or contact details if I wasn't using and updating my Google My Business account.
____________________________________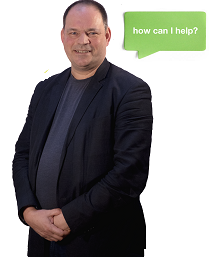 How can I help you, the business owner, be the best leader and version of yourself?
Book your first FREE consultation with me, where we will focus on:
Discussing your business
Reviewing your goals
Giving you ideas, and
Discussing your options
To take advantage of this offer you can give me a call on 027 447 7577.
I look forward to helping you succeed!
____________________________________
Copyright © 2020 Steve Hockley Business Coach, All rights reserved.
My mailing address is: Steve Hockley Business Coach, 194 Waterloo Road, Lower Hutt,
Wellington 6010, New Zealand
---