Now's a Great Time to Research
Research is the first step in almost anything we do in life, whether it be for business, personal, or educational reasons.
You may think that research is pointless given the massive change caused by
COVID-19, but the reality is that it is now more important than ever.
We must acknowledge and accept that life as we knew it has changed.
Research is a very important step for every business, but not just research –
thorough, properly executed, research gathered from legitimate sources such as
peer-reviewed articles, or information from widely trusted sources, such as banks,
or other large, well-known organisations.
It's a reality now that many businesses will have to work remotely, which is a scary and
unknown situation for many, so very shortly I'll be releasing an in-depth blog post,
"Working From Home" which covers working remotely, including:
steps to take for business having to switch to working remotely,
whether in the short- or long-term, and also tips for those doing the work from home.
If you urgently need information on working remotely, check out this
Emergency Remote Checklist in the meantime.
I hope the information we've gathered helps and, remember
I'm also still available for consultations, albeit virtually. 
Hot Topics Covered This Month:
How to Research
Our main topic this month is "How to Research". We'll be talking about:

Why Research – Get the best chance of success for your new business, or product; Finding your "niche", and what your niche market wants.

Different Ways to Research – Using programs like Survey Monkey; Using Researchers like Research Services NZ; Taking advantage of your local libraries online resources.
Newsletter Subscriptions
See how you can WIN some time with me, by helping me to raise awareness, share knowledge, and help others succeed through my newsletter.
Consultations With Me
How you can book a consultation with me, even whilst we're in a state of lockdown, and what you can expect.
Social Media
Finally, I share with you my GoogleMyBusiness statistics, to show you how under-utilised social media outlets, such as GoogleMyBusiness, are actually highly effective, and should most certainly be, or become, a part of your businesses' social media toolkit.
____________________________________
How to Research
We discuss why you should conduct research before you undertake any
new business venture, whether it be a new business, or a new product, or service;
what you should aim to achieve through your research;
what you can expect to discover, e.g. your "niche" market,
and/or what your market wants; and, different research sources.
Why Research?
Research is the most important, and first, step you should take when considering a new business venture, whether that be opening a new business, a new branch, or launching a new product, especially as one of the main requirements, if you're applying for a business loan, is to prove, through market research and in-depth planning, that your idea will be a success and, therefore, financially viable to invest in.
If your research is focused on a service or product you are already offering, it will give you insights into how your business is performing such as where you're losing money; what your current client base thinks about, and wants from, your business; and, enables you to plan ahead to fix the "weak" spots identified through your research.
Basically, research will give you the information you need to get the best chance of success for your business and hit the ground running.
Research about your current business service/product offering(s) will enable you to plan ahead in terms of budgeting, advertising/marketing, staff structure, and so on.
It can show you where your business is weak, and what its strengths are, so you can work on the weaknesses and gain more success; show you where you're gaining, or losing money; identify performance issues; and, find out what your market really wants – e.g.:
Has your service/product become obsolete?
Do you need to upgrade it, or change it completely?
What do your customers want?
Another reason to conduct research in an already established business is if you are planning to move into a different market, such as expanding into an overseas market. Other countries are very different from New Zealand, especially when it comes to the cost of a product, and many will bypass your service/product offering if it has not been thoroughly researched first, and the research is freely available to view.
Bottom line: Thorough research is what makes your business and/or product a success, and who doesn't want to be successful?
Therefore, everyone should be conducting thorough research, not only at the start of their venture but at regular intervals, to ensure you stay current, relevant, and meeting your markets' requirements.
What Will I Find Out?
Research before embarking on a new venture will give you useful insights into who your market, or intended audience, should be; whether your venture will be well-received by your intended audience; the Strengths, Weaknesses, Opportunities, and Threats (SWOT) involved; financial forecasts; and, your competition – unless, of course, your idea is completely new, in which case your research will show you whether or not your business offering is viable and, if so, who your niche market will be.
How Do I Research?
There are many different tools available to use to conduct business research, such as:
SurveyMonkey
This is a free* tool in which you can create your own personalised surveys and send them to a database, such as your current client base. This is a great tool to use if you want to find out what your current client base thinks of your business and/or want from your business, for future planning.




Self-Organised and -Directed Focus Groups
Grab a small group of current clients, and see what they think, in person! This is best done by businesses that require testing of a product or are able to afford product giveaways and/or monetary reimbursement, for their client's time and input.




Self-Directed Online Research
Look at what your customers are saying about you online, via Facebook, LinkedIn, the review section of your website, and so-on.
Also, there is a vast range of research available online about an unimaginable number of topics!

So, use this to your advantage – see if someone else has done the hard work for you and, if you do find something useful, be sure to check that the research has been verified and re-research any weak areas or additional areas, you need for your business venture.
A couple of places you could start are Statistics New Zealand and your local Chamber of Commerce.



Google Trends
This tool enables you to see the topics people are searching for the most. So, if your idea is brand new, and you see it on the list, you'll know you're onto a winner.
Pro Tip: Ensure you change the country to the one you're interested in, e.g. New Zealand (unless you're expanding into a new, overseas market).




Google Marketing Platform
This platform has some fantastic tools, most of which are free for small businesses, such as surveys which really get you into the customers' head and tells you what they really think. Some customers may feel uncomfortable answering a survey which has come from and will be sent directly to you, so take a look at this free tool before you carry on, as you may just find what you're looking for, for free, and with minimal effort.




Think with Google
Another fantastic, free, tool from Google, which gives you links to relevant data, informative articles, and other research and marketing tools.


Professional Researchers
Such as Research Services




Your Local Library
Yes, they may not be currently open, but most still have a range of online services available, so take a look.
Top-Bottom, Left-Right:
Google Trends; Think With Google; Google Marketing Platform; Statistics New Zealand
____________________________________
This is the picture to watch out for on my Facebook page!
To go into the draw to WIN some time with me, simply click on the image above, and:
1. "Like" my page;
2. "Share" the post which features this image;
3. "Comment" on the post to say you have completed steps 1 and 2;
4. AND, for additional entries, if anyone you know subscribes via seeing your shared post,
get them to also comment and tag you in the original post, with:
"Subscribed! Thanks to @[yourFacebookname]".
To subscribe, there are two options:
1. Click the "Newsletter Signup" button on the left-hand side of my Facebook page or;
2. Go to the signup page via the
main blog page
on my website by clicking the image below.
____________________________________
Consultations
Below is information about ways you can still have a consultation with me,
even during the lockdown, and what you can expect.
How Can You Conduct Consultations During The Lock Down?
Thanks to today's technology enhancements, I can provide consultations via:
1. Telephone
2. Skype
3. Zoom
4. Google Hang Outs
5. Another video "calling" method you prefer
Does It Cost Anything?
Your first [up-to 60-minutes] consultation is FREE!
Plus, remember my newsletter competition – you could WIN an additional FREE coaching session!
In addition, I'm a regional partner with WELLINGTONNZ, meaning that in some instances, I can provide 100% funded assistance
around COVID-19-related issues.
My consultations are tailored to you, due to every person, and their business, being unique in their own ways and coming from different sectors.
Below is a broad outline of what I offer – but please, contact me with your individual needs, and we can discuss further.
I consult with many different people from different business sectors, such as:
Start-Ups
Professional Services
Trades
Family Businesses
Larger Enterprises, especially by providing Wealth Dynamics coaching.
Is It Worth It?
Absolutely! Although, I am biased, so don't believe it from me – visit my website and check out some of the testimonials I've received.
____________________________________
Google – My Business
Below is information about this service, and my most recent
Google – My Business statistics, so you can see
why it should be part of your social media toolkit, too. 
What is Google – My Business?
Google explains their My Business service as,
"… a free and easy-to-use tool for businesses and organizations to manage their online presence across Google, including Search and Maps. … you can help customers find your business and tell them your story."
Does It Cost Anything?
No; it's 100% free.
Is It Easy to Use?
Absolutely! With a simple, easy to understand dashboard, you can select what you'd like to do, such as creating a post to share with customers, adding photos, or adding/updating your business location(s).
Is It Worth My Time Investment To Implement and Upkeep?
Yes! Look at my statistics below, which show how many people used Google to find my business, who either wouldn't have found me or would've found lack-luster information, excluding things like my location or contact details if I wasn't using and updating my Google My Business account.
____________________________________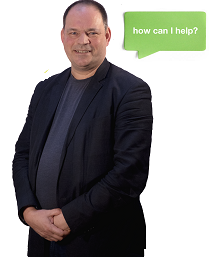 How can I help you, the business owner, be the best leader and version of yourself?
Book your first FREE consultation with me, where we will focus on:
Discussing your business
Reviewing your goals
Giving you ideas, and
Discussing your options
To take advantage of this offer you can give me a call on 027 447 7577.
I look forward to helping you succeed!
____________________________________
Copyright © 2020 Steve Hockley Business Coach, All rights reserved.
My mailing address is:
Steve Hockley Business Coach,
194 Waterloo Road, Lower Hutt,
Wellington 6010,
New Zealand
---